Overhead Conveyorized Systems
Designed for all industries and space requirements, our overhead conveyorized systems, and batch systems offer flexibility, easy maintenance, and are available in custom configurations.
Overhead Conveyorized Systems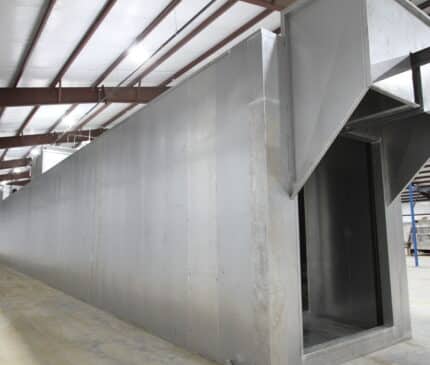 Continuous Ovens
Custom-designed, engineered and manufactured. With typical operating temperatures up to 500°F, our continuous ovens can be used for a variety of processes, including pre-heating, drying, curing, and low-temp annealing.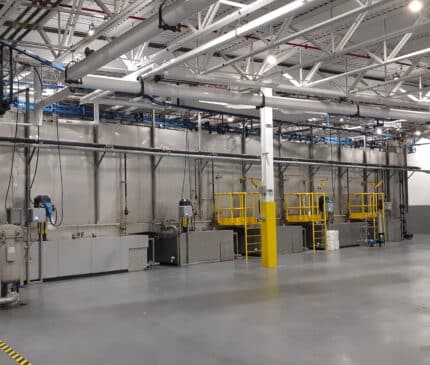 Pre-Treatment Washers
Constructed with stainless steel tanks and tunnels and built for your particular part geometry, our pre-treatment washers are ideal for cleaning and degreasing, contaminate removal, corrosion prevention, surface preparation, and more.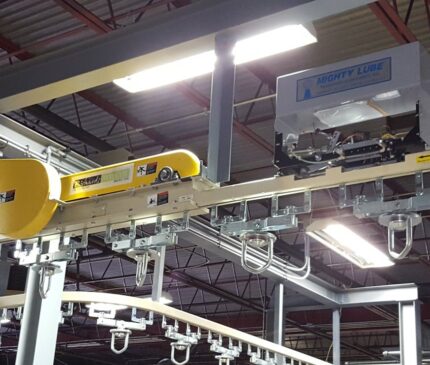 Conveyors
Material handling is an integral part of your paint finishing system. We provide the right conveyor system for your application. Enclosed track, monorail (X-348, X-458, and X-678), and manual systems are available, complete with all the necessary floor or ceiling supports.
Batch Systems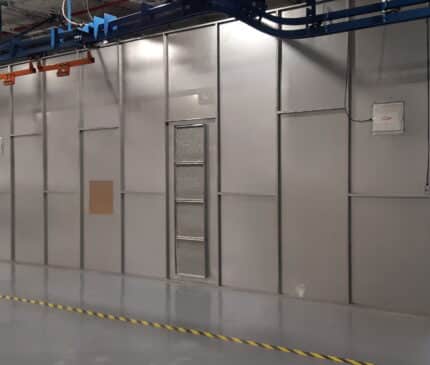 Pre-Treatment Wash Booths and Powder Coat Booths
Booths are fabricated using 18 gauge galvanized or stainless steel and designed for ease of installation. All pre-treatment wash booths also safely contain chemicals, moisture, and/or solvents and powder, and filter and exhaust airborne particulates during the cleaning and coating processes to minimize contamination.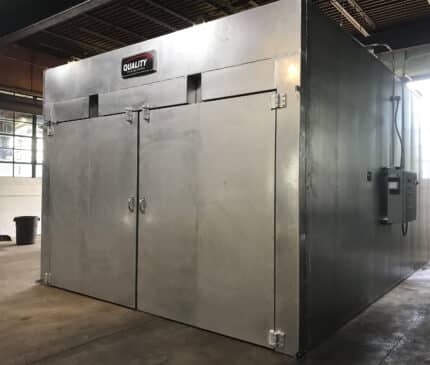 Batch Ovens
Available in easy to assemble kits, our batch ovens come in 55 standard sizes as well as custom configurations. Our ovens are designed to withstand a maximum operating temperature of 500°F and are perfect for pre-heating, drying, curing, and annealing.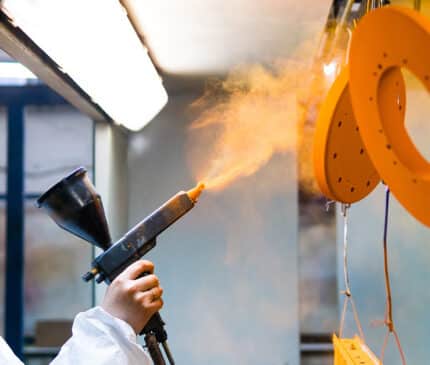 Application Equipment
Apply chemicals with ease by using our pressure wash unit or steam generator. Pressure wash units are ideal for large weldments where impingement will assist in the cleaning process. Alternatively, steam generating units are best for lighter substrates and allow chemicals to be applied at a significantly lower pressure.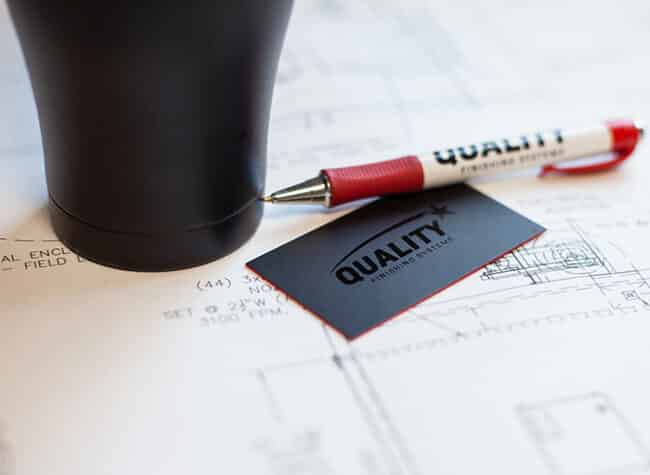 Get A Quote
We always welcome new customers. So whether you have an equipment or production need, we're ready to help. Reach out today and see how Quality Finishing Systems can assist with your individual application.