Our Finishing Services
It's no secret that the paint-finishing industry is booming. Companies must invest in quality equipment and services to stay ahead of the competition. That's where a custom fabrication shop for your equipment comes in. They can provide you with everything you need to speed up your business and run quickly and efficiently.
Choosing the right company to provide services for your paint finishing needs is essential. Only some companies are created equal, and only some have the expertise or experience necessary to provide you with the best possible service.
When choosing a designer and manufacturer of equipment for the paint finishing industry, trust Quality Finishing Systems. With over 24 years of experience in the industry, we know what it takes to provide our customers with top-of-the-line services and products that exceed expectations. We can help you get the most out of your industrial finishing systems and operations!
Benefits of choosing an equipment designer and manufacturer for your paint finishing systems
When you work with an equipment designer and manufacturer for your paint-finishing systems, you experience the following benefits:
Better Quality Control: When you work with an equipment designer and manufacturer, you can be sure that your paint finishing systems will be of the highest quality. It is because these companies are experts in their field and have the knowledge and experience to design and build systems that meet your specific needs.
Additionally, they will typically have a team of engineers and technicians who can troubleshoot any problems that may arise during the manufacturing process.
A higher level of efficiency: Another benefit of working with an equipment designer and manufacturer is that they can help you increase the efficiency of your paint finishing systems. They will work with you to design a system specifically tailored to your production needs, which can help reduce waste and increase output. They can also train you to operate your new system to maximize efficiency.
An overall reduction in costs:  Working with an equipment designer and manufacturer can also help to lower the costs associated with your paint finishing systems. It is because they often offer discounts for bulk orders or custom designs. They may also be able to source materials at a lower cost than you would find on your own.
Improved customer service: When you work with an equipment designer and manufacturer, you can expect better customer service than purchasing your paint finishing systems from a retail store. These companies typically have a team of customer service representatives available to answer any questions about your system or the manufacturing process. They often offer extended warranties on their products, giving you peace of mind in knowing that your investment is protected.
Services we offer
Our services support every step of your finishing process, from designing new equipment to modifying your existing ones. Here are the services we offer: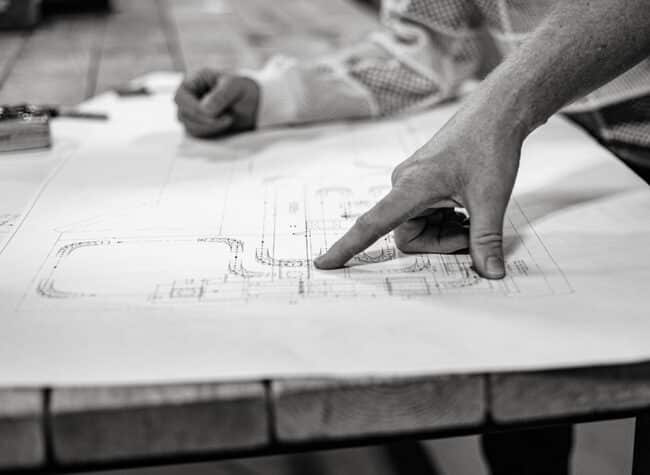 Consultation & Design
With Quality Finishing Systems on your side, you'll be on the right track with the right project. We will discuss your unique needs with our in-house designers and technicians. Using this information, we will recommend the equipment your facility needs and create a layout that maximizes system output and minimizes floor space.
We are the leading manufacturer of equipment for the paint finishing industry. We design and manufacture a wide range of products, from systems for small businesses to large-scale industrial operations. Our years of combined experience in the design and fabrication of finishing equipment for the liquid and powder coating industries assures you that our products have the best quality, durability, and performance. 
At QFS, we pride ourselves on our knowledge and expertise. We have a team of highly trained and experienced engineers who can make the custom fabrication of your paint-finishing systems to meet your specific needs. Whether you are looking for a simple system for your home workshop or a large-scale industrial operation, we can help.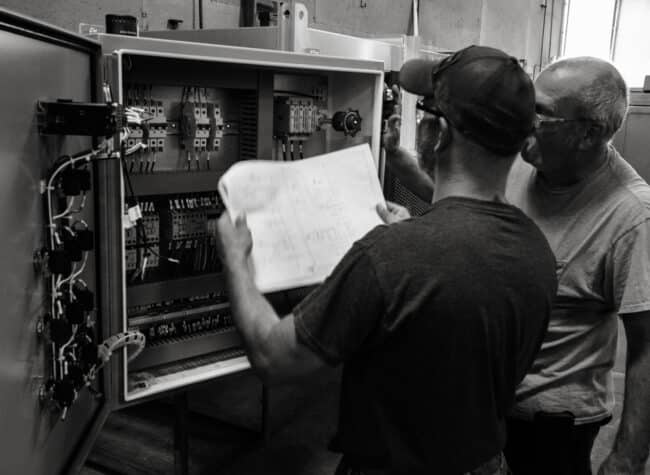 Installation, Startup & Training
Whether you are just starting in the paint finishing industry or have been in business for years, Quality Finishing Systems is here to help. We provide installation, startup, and training services on all of our manufactured equipment, so you can be confident that you are using the best products available. Our experience and knowledge can help you get the most out of your investment and ensure your business is successful. 
Our team of experts is knowledgeable and experienced in all aspects of the paint finish systems and process. We are dedicated to providing the best possible service to our clients. We offer a variety of equipment and services to suit your specific needs, and our team will work with you to find the best solution for your business. Quality Finishing Systems is your one-stop shop for all your paint finishing needs. 
With our installation, startup, and training services, you can be confident that your equipment is ready to operate.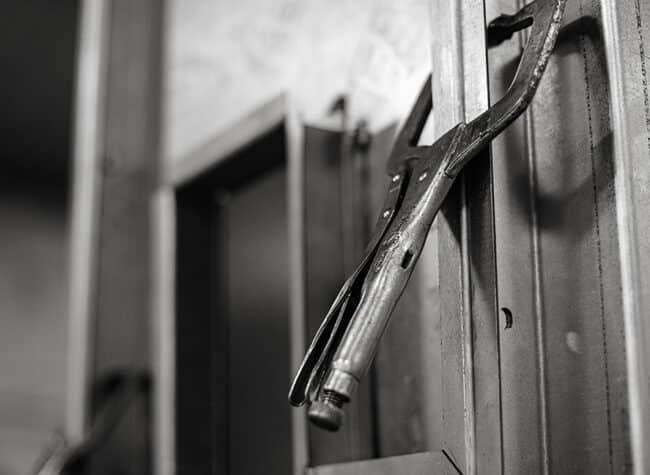 Retrofitting
You can always replace old equipment with newer, more technologically advanced equipment. In some cases, however, such an approach may prove too costly, time-consuming, or wasteful. It is necessary to replace some industrial equipment regularly, but other equipment has a few decades or more lifespan. It is inefficient and wasteful to replace such equipment. As new technology becomes available, retrofitting can be used to upgrade equipment rather than replace it.
The process of retrofitting involves modifying an existing product. In retrofitting, new parts or equipment are installed in a machine or building before it is used again to make it safer or more efficient. Retrofitting existing equipment is a major part of advanced finishing systems.
Adding retrofitting to existing equipment may be an ideal solution for protecting against future deterioration.
Are you planning to modify your existing equipment? Then look no further. With QFS, you can retrofit layouts, openings, or orientations without purchasing a new product. We can upgrade your equipment for lower costs and higher productivity.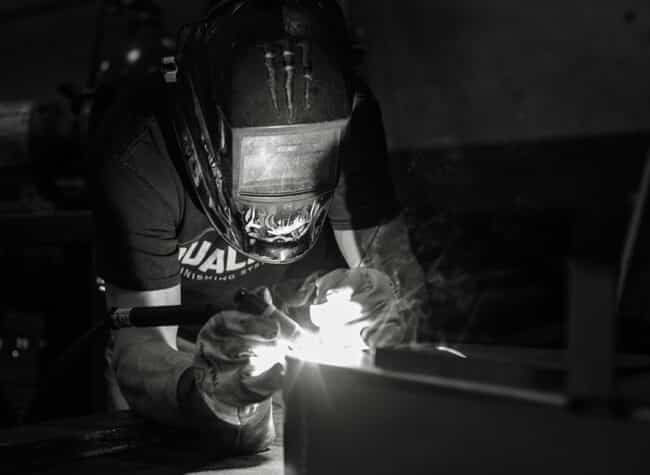 Custom Fabrication
Custom fabrication is the process of creating something specifically for a particular purpose.  As a custom fabrication shop, we can create equipment designs from blueprints as our customers require. 
Are you in the market for top-of-the-line custom fabrication equipment for your paint-finishing business? Look no further than Quality Finishing Systems! We take pride in providing our clients with the highest quality machines, parts, and services possible. When it comes to custom-fabricated paint finishing equipment, we are the experts.
We understand that no two businesses are alike, so we offer various customization options to ensure that our products meet your specific needs. Quality Finishing Systems builds all of our ovens (including burner boxes, ductwork, trim, and access doors) and washers (including tanks, tunnels, and drain decks) at our facility in Grant, Michigan. 
Our in-house capabilities include lasering, shearing, forming, welding, piping, and wiring. Our insulated panels for use in ovens or enclosures are made as required for every job. We have you covered, from preventative maintenance and repair services to operator training and troubleshooting assistance.
Don't settle for the second best in your paint finishing operation. Trust the experts at Quality Finishing Systems for all your custom fabrication needs.
What Our Customers Say
"When we needed to increase oven capacity in our facility, we contacted Quality Finishing Systems. Three things come to mind after working with them: great communication, superior quality, and efficient implementation. There's no doubt I'll stay in touch for any future oven needs!"

- Andy Vink, Flexco
"Quality Finishing Systems committed to the delivery of a custom oven in 6-7 weeks. Having operated the oven for a year now, we honestly do not know how we could have met our customer demands without it. We have been pleased with the performance of our oven. Thank you for your help in making our transition to in-house powder coating a success. I would recommend you to anyone seeking to do the same."

- Jay Vaughan, V6 Fabrication and Equipment, LLC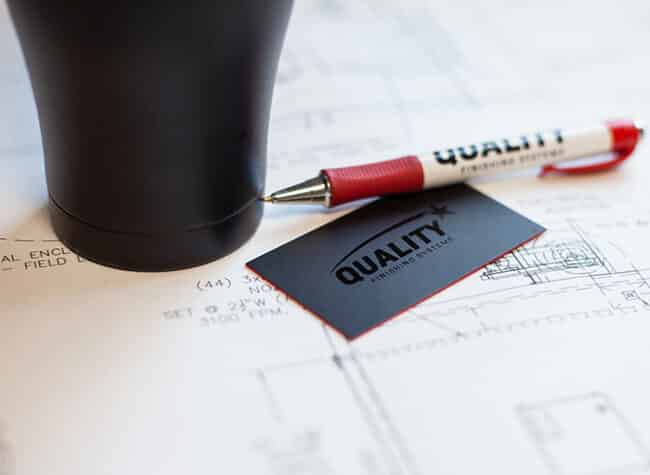 Get A Quote
When it comes to painting finishing systems, you need an equipment designer and manufacturer who understands the industry's ins and outs. We have been designing and manufacturing top-of-the-line paint finishing systems for over 24 years at Quality Finishing Systems. 
We take pride in our products and customer service, so you can be sure you're getting the best possible system for your business. Request a quote today to see how Quality Finishing Systems can improve your paint finishing operations.