Pre-Treatment Washers & Dip Tanks
Quality Finishing Systems strives to provide industrial parts washers that meet the highest standards of industrial cleaning solutions. Our industrial washers are designed to address a wide range of needs, such as:
Cleaning

Degreasing

Removal of contaminants

Corrosion prevention

Surface preparation
Industrial washers are essential in keeping equipment, parts, and components in optimal condition by removing dirt, dust, oils, and other contaminants that can affect performance. 
Thanks to our advanced processes and expert team of industrial washing professionals, our industrial washers deliver effective results while being efficient and cost-effective. If you require exceptional industrial washer solutions, QFS is the partner you can count on.
Industrial Washers designed for optimal performance
QFS provides a diverse selection of industrial washers to fulfill the demands of various sectors. They are engineered for maximum performance and efficiency. We employ cutting-edge technology to offer optimum cleaning power, allowing for greater contamination removal without hurting sensitive components.
Our industrial washers, such as dip tanks and pre-treatment washers, are also designed to be customizable, allowing you to change the washer's settings and features according to your unique needs.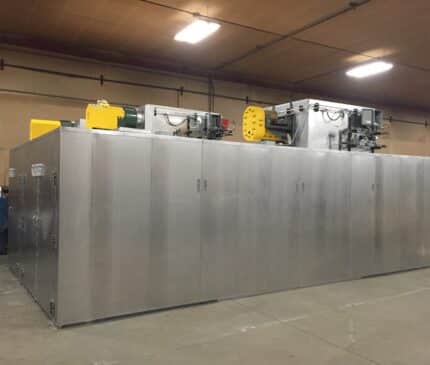 Dip Tank
QFS dip tanks provide exceptional convenience and accuracy for industrial processes. They are especially useful in manufacturing, designed to handle various items quickly and precisely, allowing for quick, consistent, and efficient cleaning. This helps to streamline production workflow and ensure the highest level of quality is achieved throughout the manufacturing process.
In addition, dip tanks also require less energy and space than other washing methods, making them a cost-effective solution for industrial washer needs. QFS dip tanks have several unique features that make them even more valuable to companies looking to boost their production line efficiencies or reduce manual labor expenditure.
The features are the following:
Durable and resalable construction
Allowing for increased longevity
Adjustable settings to customize according to the job at hand
LED temperature display with overheating protection
Audible alarms to alert the operator of any problems
Flexible system design allows for easy integration into existing production processes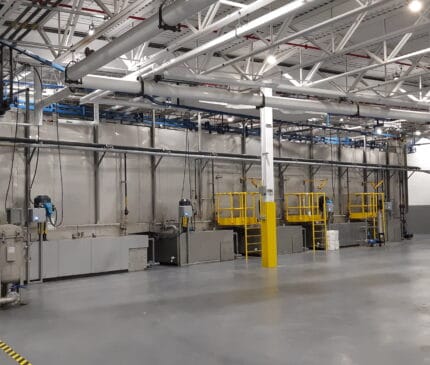 Pre-Treatment Washers
Our pre-treatment washers are built to wash, degrease, and rustproof goods all in one pass. They are handy in the automobile sector, where they clean and degrease components prior to soldering or welding them together.
QFS pre-treatment washers have several features that make them an ideal choice for industrial cleaning. These include adjustable temperatures and pressures and automatic chemical injection options. Our pre-treatment washers are also designed to be energy efficient, saving companies money while providing an effective cleaning solution.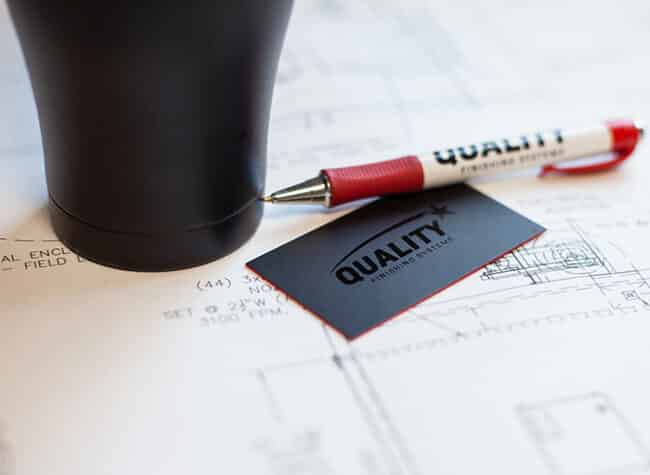 Select the unrivaled cleaning solution for your application
Quality Finishing Systems provides unrivaled industrial washer solutions with a commitment to quality and customer service. We offer a wide selection of washers to meet your needs, from dip tanks to pre-treatment washers.
With our innovative technology, advanced processes, and experienced team of professionals, we can deliver the cleaning solutions you need for optimal performance. Contact us today to learn more about our industrial washers and how they can help you improve your production process.